Anyone who knows us knows that fun is guaranteed at Hotel Graziella, for both adults and children!

Entertainment keeps you company throughout your vacation, at the hotel, by the pool and on the beach, and the password is always good mood!

Fun by the sea
Beach activities are many: muscle awakening, beach volleyball, bocce and table tennis games, as well as card tournaments and team games, with the whole team of entertainers. You will be spoiled for choice, and games will be never-ending even for the little ones!

Go wild in the pool
A place that is popular with everyone is definitely the swimming pool. A meeting point for adults and children: the latter ones have fun with water games, in complete safety, while adults alternate total tanning relaxation with fun water aerobics lessons offered by the entertainers.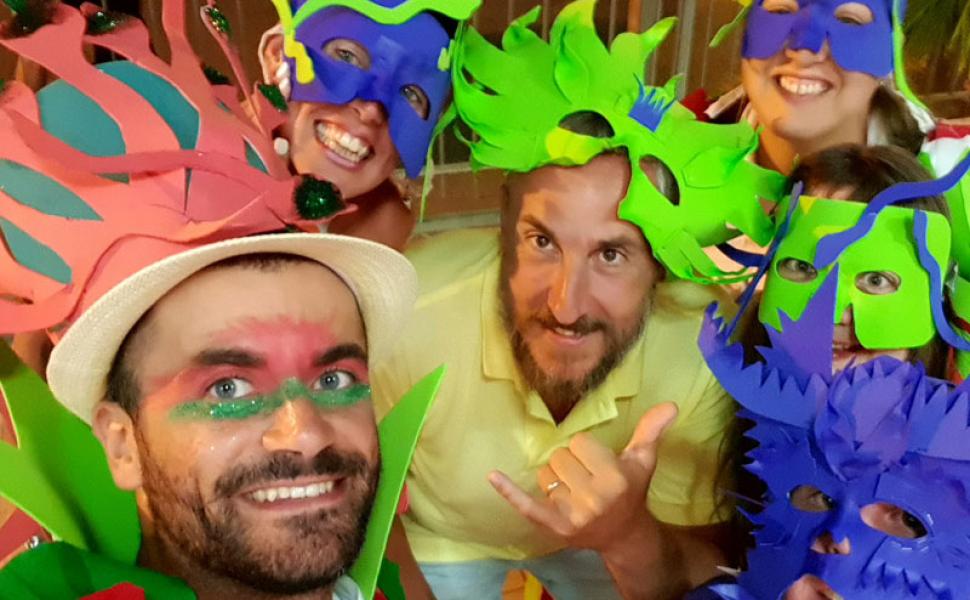 Unforgettable evenings
The evening at Hotel Graziella is the perfect time not only for an aperitif or dinner at the restaurant, but also for theme parties, musical evenings and events: Graziella is the beating heart of Torre Pedrera.